Greetings Nobles, Daughters, and Friends,
I am Noble Wilnick SaintCharles, and I have the honor of serving as the new Illustrious Potentate for Ahmed Temple No. 37. I am both honored and humbled to extend my heartfelt gratitude for the trust and confidence the members have placed in me by electing me as your new leader of this astute organization. As we embark on this journey together, I want to express my sincere appreciation for the opportunity to serve not just the Temple, but the community.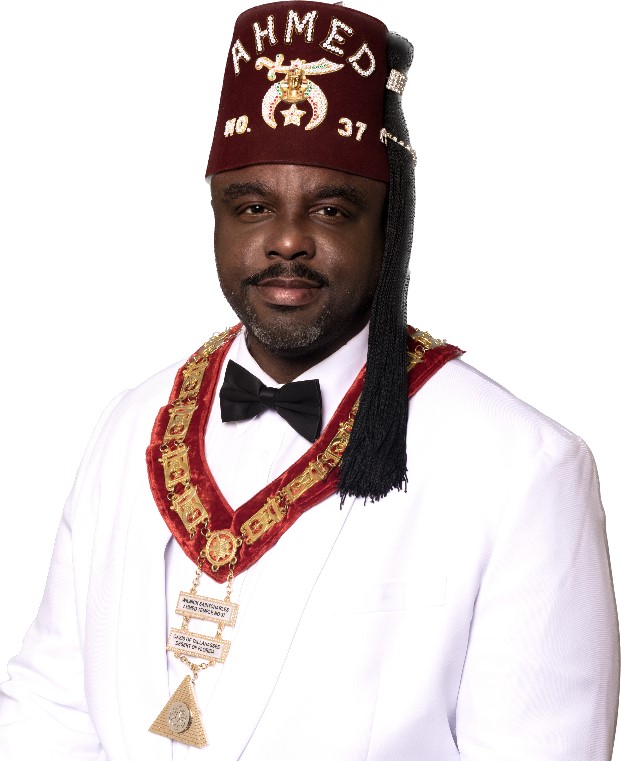 It is with great excitement that I accept the responsibilities that come with the office of Illustrious Potentate. I recognize the significance of this role and the trust that each member has bestowed upon me. Rest assured, I am committed to upholding the principles and values of our esteemed organization, fostering unity, and continuing our noble traditions.
Our Temple, which was chartered on August 22, 1956, has a rich history of charitable work and camaraderie. I am eager to build upon these foundations and lead us towards new heights of excellence. Together, we will continue to make a positive impact on the lives of those in need, especially the people that reside within our Oasis.
Thank you once again for this incredible honor. I look forward to serving you all with passion, dedication, and the spirit of brotherhood that defines our beloved organization.
Respectfully,
Noble Wilnick SaintCharles
Illustrious Potentate
Ahmed Temple No. 37
Temple's Contact: [email protected]